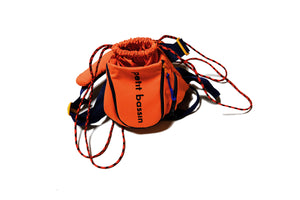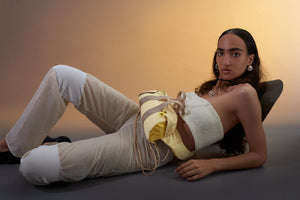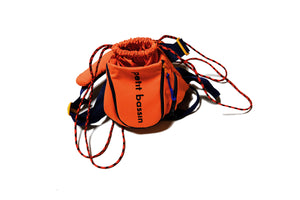 LIMITED - 'PETIT BASSIN §13' Bag
-------------------
NEW - LIMITED EDITION
-------------------

"PETIT BASSIN"- The Ultimate Sports Bag
 
The design.
5 sports into 1 bag. Developed as the core of Sample-cm's sportswear DNA, "Petit Bassin" merges different classic sport bags, from the trekking backpack to the gym duffle, the training string bag, the bowling weekender or again the golf case. All unified into the perfect mini volume!
 
"Petit Bassin" ('Small Pool' in french) stands in between the capacity of a fanny bag and a compact backpack. This super handy accessory can be carried on the back, around the waist, crossing-body or as a hand-bag for a versatile style and a maximum functionality.
"Petit bassin" is full of personality and can transport your usual belongings as much as display your most singular sport equipment, fine lotions, venturous kit, empowering writings, street gear and magic crystals...
 -

The making.
The "Petit bassin"statement bag is made in our Berlin atelier with high-end artisanat. It is tailored in a strong wicking twill, a cotton lining and endorses high-quality sporty details with subtle color highlights. It is branded with the "Petit Bassin" signature on the side and designed with three functional openings, two main spacious pockets, one string net one and a tiny mesh pocket on the side.

Color : §13 orange & navy.
Limited edition - Gorp collection Fall 2023
Composition. 96% Polyester. 4% Polyurethane.
Lining : 100% cotton
Size : about 33 x 13cm
Length strap max : 140cm
-

Made on order one by one in Berlin atelier.
Worldwide shipping.
Ready to dispatch within 1-2 weeks.
Germany: EUR7.00
Europe: EUR16.00
Rest of the World: EUR25.00
Free shipping for order above EUR350.00
 
"Petit bassin" - The Ultimate Sports Bag, is the second line of Sample-cm Berlin.
Sample-cm.com